Starfish Construction Joins the Elite Ranks of the National Access & Scaffolding Confederation
Delivering Unparalleled Safety and Quality in Every Project
Starfish Construction proudly announces that we have attained membership and accreditation with the esteemed National Access & Scaffolding Confederation (NASC). This accomplishment marks a significant milestone in our commitment to excellence and safety in the construction industry.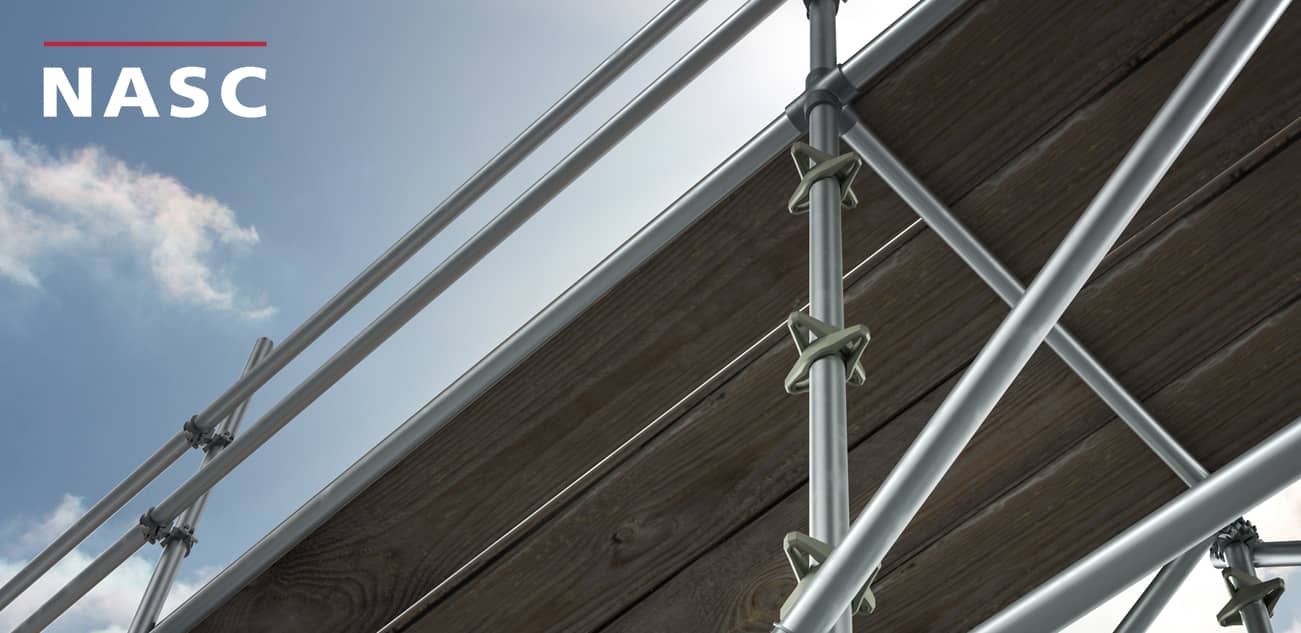 We extend our appreciation and congratulations to Tommy Cadden, Starfish Construction HSQE Director, and David Sloan, Starfish Construction Scaffold Project Manager, for their outstanding contributions in achieving this prestigious membership and accreditation. Their hard work and dedication reflect the commitment of our entire team to deliver projects with the highest standards of safety, quality, and professionalism.
Established in 1945, NASC is the UK's leading national trade body for access and scaffolding. With over 80 years of experience, NASC serves a family of 400+ leading contracting firms, scaffolding suppliers, and manufacturers. Their primary objective is to raise and maintain safety standards, which align perfectly with our core values at Starfish Construction.
As NASC members, we undergo strict auditing processes to ensure that we meet the highest possible standards set forth by the NASC Criteria, Code of Conduct, and the Code of Practice for scaffolding products. This accreditation is a testament to the rigorous processes and reporting our employees live and breathe daily, affirming our unwavering commitment to health, safety, quality, and the environment.
Tommy Cadden, Starfish Construction HSQE Director, expresses his appreciation for achieving this accreditation, stating, "Membership with NASC from an HSQE perspective is of paramount importance to us. This award validates the meticulous procedures we follow and the comprehensive reporting systems we have in place. It showcases our dedication to ensuring the safety and well-being of our employees, clients, residents and public at every stage of our projects."
David Sloan, Starfish Construction Scaffold Project Manager, emphasises the dedication of our scaffold division team and wider Starfish Construction employees in ensuring safe and efficient operations. David states, "This award is a testament to our entire team's hard work and commitment. It highlights our unwavering dedication to delivering projects with the highest safety and efficiency standards. We take pride in our achievements and constantly strive to raise the bar in the industry."
Being a member of NASC and holding their prestigious accreditation has far-reaching benefits for our valued customers. Many public and private organisations, including the Defence Sector and various large entities, now specify that their contract partners must be NASC members. This requirement ensures that they receive the highest quality of service and adhere to the industry's recognised health and safety standards.
At Starfish Construction, we are committed to fostering closer ties with industry organisations and staying at the forefront of developments in the rapidly evolving construction industry. We are also passionate and driven to deliver learning, development and training to our personnel, ensuring our operations, behaviours and customer value align with our company culture initiative, Elevate, which drives us forward to reach new levels of excellence – raising our values and quality together.
Membership with NASC enables us to work alongside key industry stakeholders, continually enhancing scaffolding safety standards, recommending best practices, and actively shaping the future of the UK construction industry.