A Team Effort to Support St Andrew's Hospice
Starfish Construction has been a long admirer and supporter of St Andrew's Hospice and the exceptional work they do.
Based in Airdrie Lanarkshire, the organisation provides specialist palliative care to people living with life-limiting illnesses. Their goal is to provide physical, psychological, social and spiritual care to patients, in a calm, peaceful and welcoming environment.
St Andrew's Hospice is a registered charity and delivers all services free of charge to the adult population of Lanarkshire.
For many years, the Starfish Construction management team and staff have focused on ways of supporting St Andrew's Hospice.
We've been delighted to assist their cause through various donations and fundraising, which even included climbing Tinto Hill. Most recently, we took on a more familiar challenge and carried out the cleaning of the charity's head office gutters and maintenance of soffits free of charge.
We were delighted that our maintenance team could lend a hand and do this work.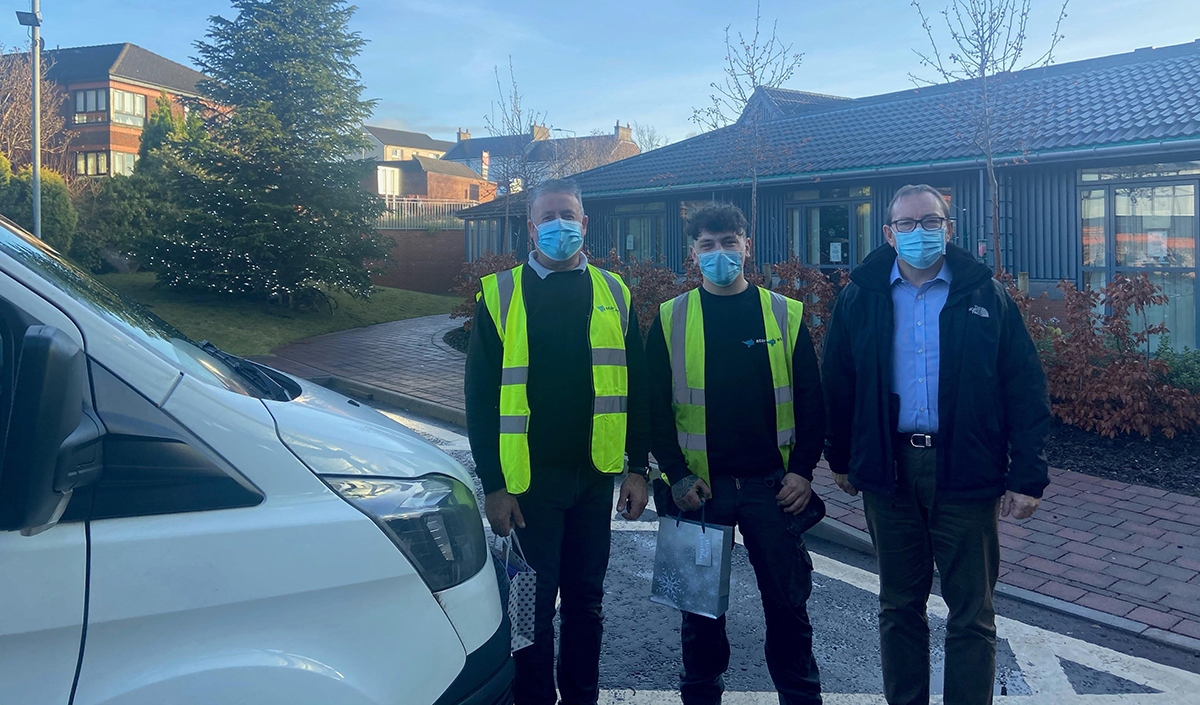 Pictured is Jim McNicol and Daryn Terbit from Starfish Construction Group, along with St Andrew's Hospice Facilities Manager John Heron at the charity's head office after works were completed.
To find out more about St Andrew's Hospice and the excellent work that they do, as well as exploring the many ways you could support them, please visit: https://www.st-andrews-hospice.com/fundraising/